Awesome Android shortcuts you must know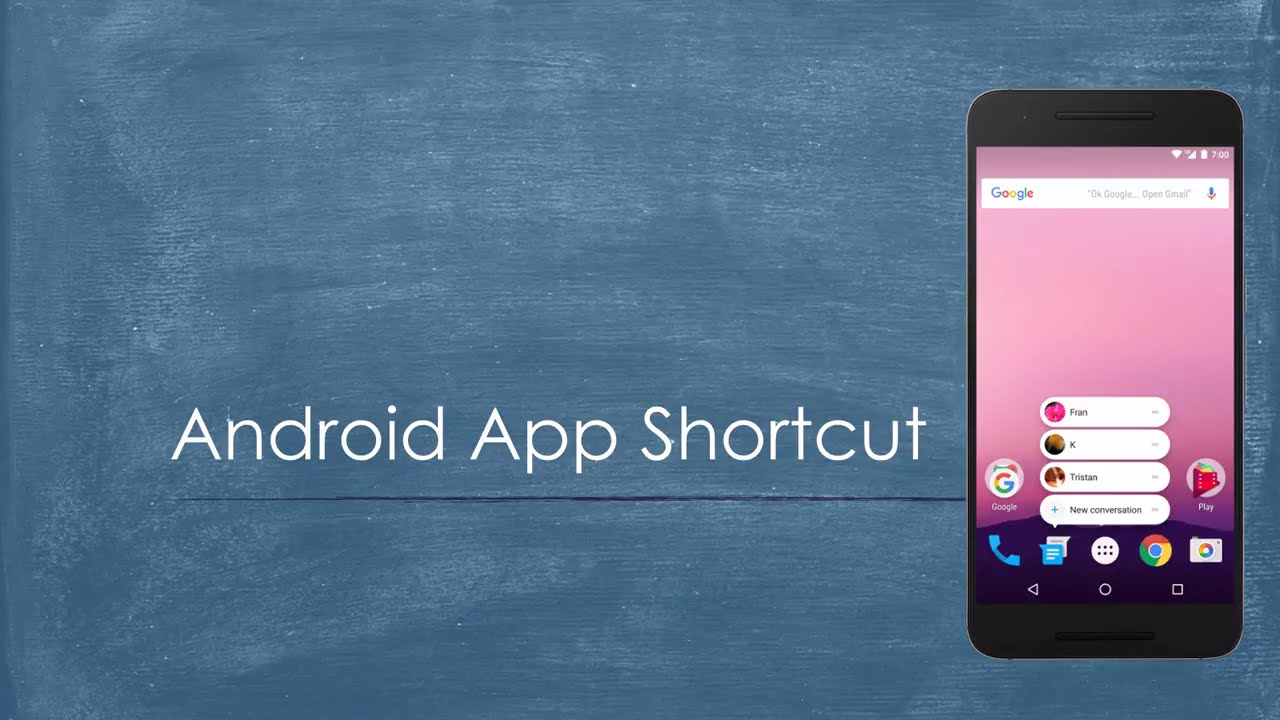 There's no annoying that Android is the most popular mobile operating system in the world. What makes it so popular is its ease of use and flexibility of customization. You can use a bunch of outstanding Android shortcuts to speed up your work and achieve more productivity. If you've landed here, chances that you're an Android user are high, and this article will provide of some easy and seamless shortcuts that will let you make the most out of your Smartphone experience
1. Check your Notification History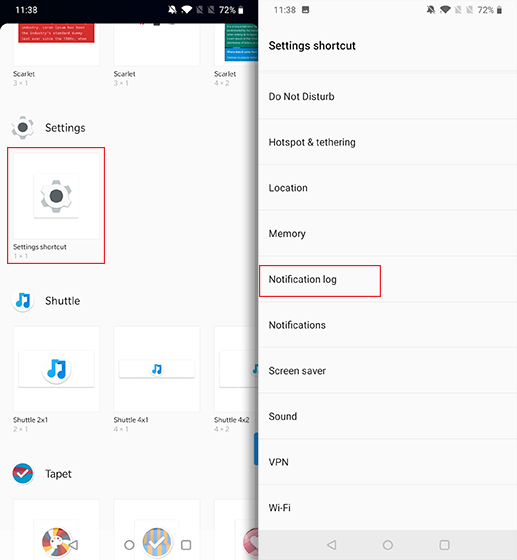 Ever by mistake dismiss an important notification? Well, we have all been there. Thankfully, you can check all your previous notifications with a single tap. To do it, press hold on the homescreen and tap on "Widgets". Scroll down below in the widgets page and add the "Settings" shortcut. Then, tap on "Notification log" in the list of various settings shortcuts available and a shortcut for Notifications Log will be created on the homescreen. Now, you can just tap on the shortcut to see all your notifications.

2.Create Shortcuts for Different Actions
Did you know that you can create shortcuts for almost any action in Android's native functionality to even a third party app? Yes, you can do this via an app dubbed Activity Launcher. The app lists down every activity that's available on Android. You can just press hold on an activity to create a shortcut of it on the homescreen. To give you an idea, you can create a shortcut for any deep Settings page, a shortcut to jump directly to Gmail's compose screen or even a specific Gmail label, launch Google's easter eggs game etc.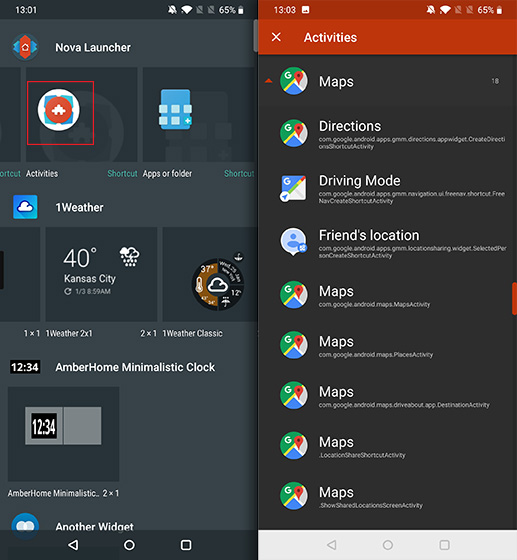 3. Use Google Assistant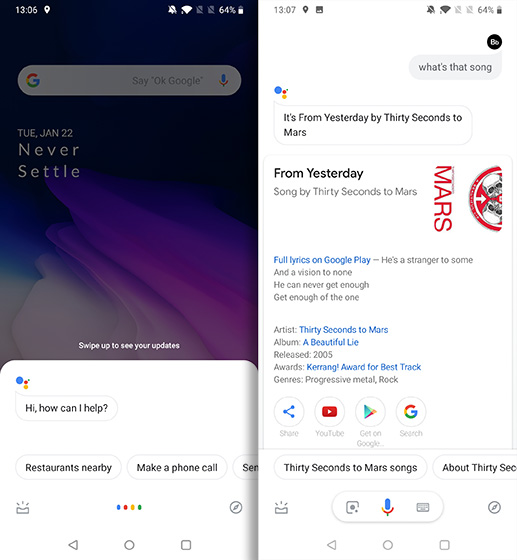 Google Assistant, as the name suggests, is designed to assist you to perform tasks with great ease and make your Android experience much more convenient. Having evolved out of Google Now – the voice-based search and actions application, Google Assistant is also centered around voice interactions and uses machine learning to get better every time you give it the opportunity to serve you. Google Assistant can perform your odd jobs like setting an alarm or a reminder on your behalf, informing you about the weather, reading the news out, and even helps you play games.
4. Reply to Messages from Notification Center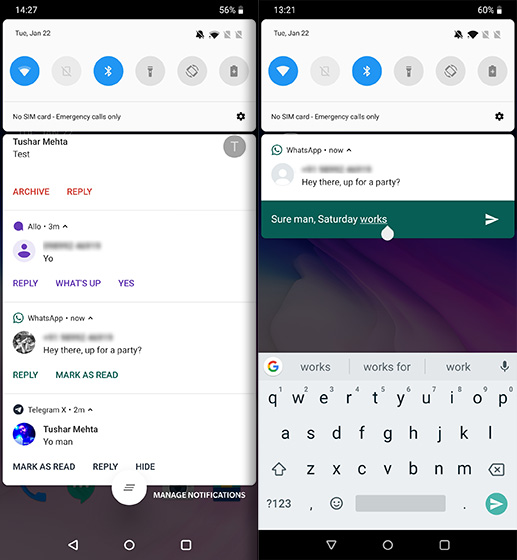 With Android Nougat, Google added support for a quick reply feature which allows you to reply to new messages or chats directly from the notifications panel. While Nougat is history now, the feature has evolved quite a bit with variations per app. For instance, in chat apps like WhatsApp, Google Allo, and Telegram etc., you can reply directly from the status bar, while in others like Gmail, the reply button take you directly into the Compose window where you can type a reply to the received email.

5. Take Screenshot Quickly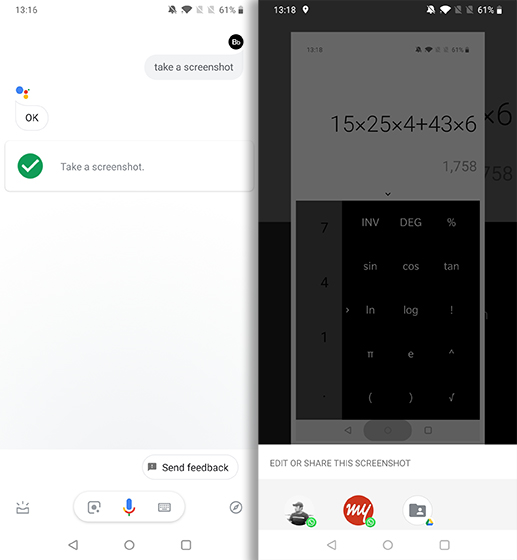 All versions of Android support the universal gesture of pressing down the Power and Volume Down buttons together for a screenshot. But with the launch of Android Pie, Google has made it easier and now all you need to do is long-press on the Power button and then tap on the Screenshot option (even though the older shortcut still works). If you want a screenshot without using hands, you can simply ask Google Assistant to take a screenshot of the current screen you're in by saying "Okay, Google" or "Hey, Google" followed by "Take a screenshot".
Hope this will be quite helpful for you.These shortcuts will always help you to robost your speed by engaging with android devices.